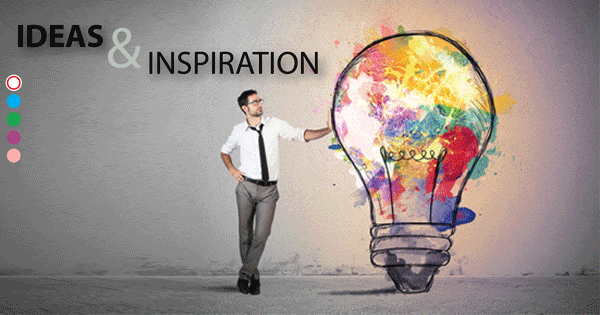 I hope this finds you all well and enjoying the long days of summer!
This month's newsletter focuses on a major issue plaguing physicians practices across the country (except for our customers, hopefully!): Getting money in the door!
The accounts receivable process is likely one of the major headaches of doctors and office managers. Between denied claims and patient responsibility collections, thousands of dollars can be left unaccounted for, costing your practice real money.

You'll read below an account from our customer Thalody Medical Associates. They have used a number of our products and solutions, including A/R follow-up, for three years now. The end result is a 30 percent increase in revenue. Pretty impressive!

I encourage you to review our services on our website and read more below to help your practice get money in the door. Our efficient, results-driven team and solutions have proven invaluable to many of our customers, and we invite you to explore our offerings to improve your revenue as much as 30 percent or more.

On a different note, my colleagues and I will be attending the upcoming HBMA 2014 Fall Annual Conference, September 14 - 16, 2014 in Las Vegas. As this is my fourth year attending, I wanted to share some helpful tips to all those new to the conference, and even the seasoned "veterans." If you have some "best practices" for those attending the HBMA conference, please email or tweet us and we'll share on our Twitter account with credit: vishal@clinicspectrum.com.

Best Practices at HBMA:
While there is major value in networking and walking around the hall, be sure to attend as many of the educational sessions as you can. This year, the conference will present outstanding speakers on the topics of: Aligning the Revenue Cycle with Payment Reform; Risks & Rewards of a Remote Workforce; and Comparative Analytics.
If you are eligible, HBMA conference participants will receive 14 hours Category 1 toward the designation of CHBME (Certified Healthcare Billing & Management Executive). Be sure to take the necessary measures to ensure you're appropriately credited.
Look up! Unplug from email and social media for a few hours to get quality one-on-one time with prospects and connections. However, do still make time to tweet with us @clinicspectrum and @HBMAbilling for up-to-date happenings at the conference.
Lastly and most importantly, visit us at Booth# 301 and sign up for a free trial. We would love to see you.
Enjoy this month's ClinicSpectrum newsletter. As always, we appreciate your feedback. Please reach out if you have comments or suggestions.

Best,
Vishal Gandhi
CEO, ClinicSpectrum
Thalody Medical Associates, a medical group practice located in Elizabeth, New Jersey, has thrived using several of ClinicSpectrum's solutions over the last three years. Office manager, Silvia Barillas, credits the use of our appointment confirmation, claims denials, eligibility verification and physician credentialing with the practice's 30 percent increase in revenue since 2011.

"ClinicSpectrum saved our practice. We would be lost without them," said Barillas.

With four physicians on staff and nearly 65 patients seen each day, Barillas' time used to be heavily consumed by back-office paperwork allowing little time to interface with the practice's patients. With help from ClinicSpectrum, what used to be some of the most time-consuming jobs are now completed with ease, enabling Barillas time to now speak with patients and to grow the practice even more.

What's the best part of working with ClinicSpectrum according to Barillas? Great service and responsiveness.

"The team at ClinicSpectrum is very helpful," continued Barillas. "My team and I can call them anytime for service or assistance and they are always efficient."
Do you know how often you leave money on the table with unclaimed past-due balances? You might be surprised by the frequency.

Between 2009 and 2012, insurance denials for claims have increased by almost 37 percent for reasons like inclusive procedures, not meeting medical necessity, required medical documentation, among others. Additionally, on average, 32 to 35 percent of claims can go unaddressed for lengthy periods of time costing practices real money. Did you know there are a variety of reasons for which the claim might not be approved, also stalling money collections?

Enlist our help to bring money in the door that's owed to you by insurance companies.

ClinicSpectrum's Accounts Receivable Follow-Up Service is designed to increase collected revenue for physician offices. The process begins after a physician's biller creates and sends in the health insurance claims (electronic and paper claims, or Manual HCFA forms) to the insurance companies.

We then begin our follow up, which typically begins 10 days after submission if the claim is electronic, and 20-45 days if the claim is on paper. The follow-up process is then divided into three methods:
Online Claims Follow-Up – Using various Insurance company websites and internet payer portals, the service provider checks on the status of outstanding claims.
Automated Claims Follow-Up – By calling Insurance companies directly, an interactive voice response system (IVR) will give the status of unpaid claims.
Insurance Company Representative – If necessary, calling a "live" insurance company representative can provide a more detailed reason for claim denials when such information is not available from either websites or automated phone systems.
These outsourced services can help practices delegate specific time-consuming tasks and maximize their collections to boost the bottom line. Get money flowing in the door today – don't wait.
Outsourcing selected back office tasks at Physician Practices
The eligibility verification time suck

For More Information Please Contact Us


Phone (908) 834-1608
Copyright 2014 ClinicSpectrum