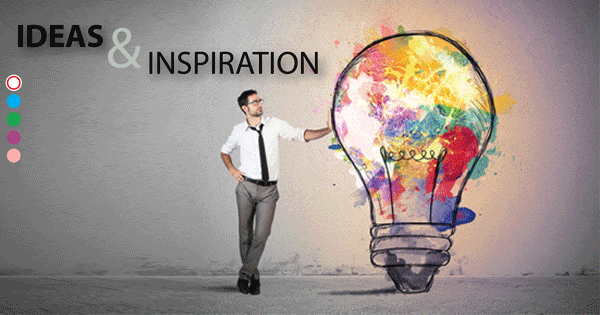 Like many of you I am sure, I don't have nearly as much time as I wish to keep up with industry reading. I did recently, however, make sure to carve out time to read in full an article in the recent issue of The Journal of Healthcare Billing and Management Association from the July/August 2014 Issue titled "Delegated Credentialing for ACOs and Other Integrated Delivery Models."
The article emphasizes the importance of developing a comprehensive credentialing system that standardizes the process with ease. There are bound to be varied opinions and perspectives in any industry, and the evolving, and at times contentious world of healthcare is no different. That is why I was excited to see that at least when it comes to credentialing, and the use of delegated credentialing, there is agreement on the best approach.
With policies surrounding credentialing constantly changing, the need for efficient and accurate credentialing becomes even more imperative. Now, more than ever, a comprehensive approach to credentialing is essential, in order to - as the cover of the HBMA publication clearly states - "Help Eliminate Credentialing Delays."
Recently I had the opportunity to sit down with Dr. Charles Webster, an active participant in the world of medical informatics and proponent of workflow management systems, to discuss one of my favorite topics—workflow! My belief is that a three step HYBRID WORKFLOW MODEL including a knowledgeable team, automated technology, and back office staff is the key to success. The HBMA article emphasized "replacing the traditional provider enrollment (credentialing) model with delegated credentialing" as a way to potentially "decrease denials, practice disruptions and internal referral roadblocks." Enter ClinicSpectrum! By combining the use of software with our highly knowledgeable back-office team, we are that authorized and trusted source to whom you can delegate some or all of your credentialing.
To those of you who missed us at the HFMA conference, be sure to find us at the upcoming MGMA, HBMA and more to meet us and learn more! Our full conference schedule can be found on our website.
Premier Physicians is the largest independent multi-specialty physician group practice in Northeast Ohio with 90 primary care physicians and 25 medical and surgical specialties. The practice has been using CredentialingSpectrum to better streamline and manage the task and heavy job of physician credentialing.
Relatively new to the ClinicSpectrum family, Mae LaRusch, Premier Physician's credentialing specialist, began using the solution three months ago. So far, the results have all been positive.
"CredentialingSpectrum allows us to go to one location – one database – for all physicians. This saves considerable time because our group is so large. It also integrates CAQH right into the software, making it a one-stop-shop kind of tool."
With so many physicians across the system, Mae has hundreds of credentials to juggle each month.
"It used to take us 1-3 days of full time work to credential one physician – and that did not even include the final credential result," said Mae. "Now with CredentialingSpectrum, it takes no more than half a day for each."
Time is money, and since implementing ClinicSpectrum's credentialing solution, Premier Physicians is saving plenty of both.
Credentialing, being the time-intensive and often confusing task that it is, calls for efficient tools and solutions to get the job done right the first time. You don't have the time to be fussing with multiple interfaces on your computer screen, or endlessly searching for events within the process. You need and deserve a solution that makes your job and its many responsibilities easier.
At ClinicSpectrum, we don't rest until our products do everything they can, and since technology is always evolving and improving, so too are our products. This includes the recently upgraded CredentialingSpectrum, which now has an updated, streamlined user interface with new features to better the credentialing process experience for you and your staff.
Upon logging in users will be greeted by our improved provider dashboard. This new design allows you to see the entire credentialing management dash on one page instead of multiple screens. With options to view both clients and providers, the overview page allows you to browse recent payer and credentialing activity, as well as insurance documents, reminders and milestones, all from a single page. There's no need for toggling between multiple screens anymore, losing valuable time.
Other improvements include the "milestones" section which breaks down the steps in progress during the credentialing process. Think of it as a simple, straightforward "map" for the long and winding road that is the credentialing process. Additionally, the task notification management tabs break down tasks into reminders, tasks due and tasks overdue, so you'll never miss an important deadline.
While we'd like to continue and share more about the solution (Did we mention that notifications break down through provider, document, client and location tabs, allowing you to sort by type of notifications, and that our activity management tool allows contracts to be managed along with any other activity like facility credentialing or JCAHO accreditations?) we'll let you see for yourself. Get familiar with our latest CredentialingSpectrum by contacting us today for a demo.
For More Information Please Contact Us
Phone (908)834-1608
Copyright 2014 ClinicSpectrum